I have 3 dogs.
A Black Lab
A Yellow Lab
A yorkie/Shiz zu mix.
And as much as they drive me CRAZY, I couldn't imagine NOT having them.
So today when my black lab crossed his eyes, couldn't open his mouth all the way, and when he tried to walk he was going paw over paw and his head was twitching, I panicked.
More like I FREAKED OUT.
I instantly grabbed the phone book and dialed the local vet. And without a beat after me explaining how he was acting, said:
"Sounds like a seizure"
All while watching my dog slowly come back to normal.
A seizure!? Oh Lord. I don't want to have to go down this road with my dog.
The vet suggested to wait and see if it happens again and if it does to time how long it lasts and at that time we might want to consider having some tests done on him. And she said sometimes they can come out of no where (like this one) and they can happen when he gets overly excited or just because. And it's possible he could have had more previously and we just haven't noticed.
I'm so hoping that this was just a one time freak thing. He does get super excited around people and this has NEVER happened. A girl from our new neighborhood and Ace got excited. Visited with her, then all of a sudden was acting funny. And about a minute later he was fine.
So for now we just watch and see what happens.
In the meantime please say a little prayer for my doggie.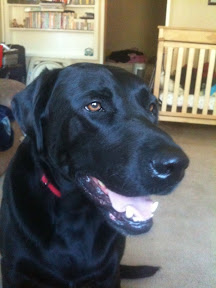 - Posted using BlogPress from my iPhone